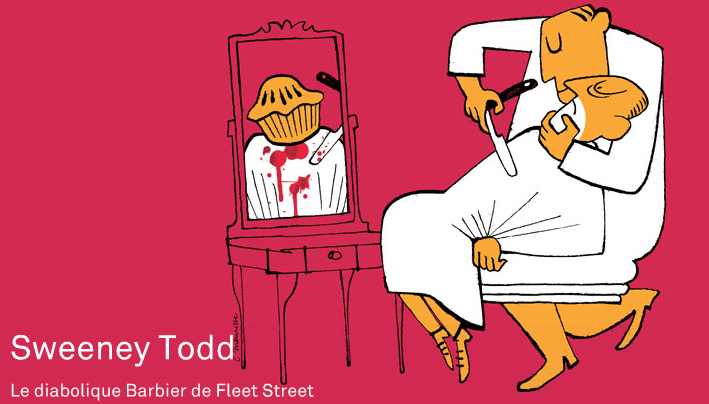 While in the United States, musicals tend to shoot straight from the Broadway stage to high school auditoriums nationwide; only Hollywood was able make a dint into French popular culture, by adapting musicals such as West Side Story for the big screen. For the past couple years however, the prestigious Théâtre du Châtelet has been bringing the American musical tradition into the heart of Paris and the hearts of Parisians.
The Châtelet theater is now hosting Sweeney Todd, the demon barber of Fleet Street, for the first time ever in France. Often acclaimed as composer Stephen Sondheim's masterpiece, this grotesque and disquieting act is swiping hats off the French critics and public.
Among elegant sets, Lee Blakely's precise direction brings to light a subtle variation of passions, folly, and gothic lyricism. As outstanding Caroline O'Connor exposes the comical in the evermore sinister Mrs. Lovett, Parisians forget to compare her performance with that of Helen Bonham Carter in Tim Burton's Sweeney Todd – another Hollywood acquaintance.
Practical information:
Directions: Théâtre du Châtelet, 1 place du Châtelet, 75001 Paris
Dates : until May 21, 2011 – W. Th. Fr. Sat. Sun at 8:00 pm
Tickets: http://www.chatelet-theatre.com/chatelet1011v2/reservation-rapide.php